Nicole Walker, Psy.D.
PSY16783
Dr. Walker believes life is a journey, and that we often benefit sharing our journey with someone who can help us to navigate life's unexpected or unfamiliar territories. Often the journey can become more difficult when we are overwhelmed with life's stress and challenges, leaving us feeling immobilized, out of control, confused, and/or in despair. Sometimes another perspective is beneficial as we navigate these paths.
Dr. Walker enjoys working with individuals and couples who are either in life's transitions or experiencing life's unexpected events, feeling stuck, or making repetitive decisions that are not ultimately healthy. She also enjoys working with those who want to grow from life's adversities and wanting to choose the healthiest path in their journey of self-discovery, growth, and health. 
Dr. Walker's training was grounded in psychodynamic theory which is the belief that our earliest experiences shape who we are and how we carry ourselves in adulthood, and impact or shape the decisions we make.  However, Dr. Walker subscribes to and incorporates other theories in her work. Her approach is eclectic, as she believes everyone is a unique individual and should be treated as such.
Dr. Walker received her doctoral degree in Clinical Psychology from California School of Professional Psychology in 1997. She has been in private practice for over 20 years and is excited to be now expanding that practice to include other therapists/counselors/professionals who feel passionate about their work, and their role as 'navigator' in other's personal journey's.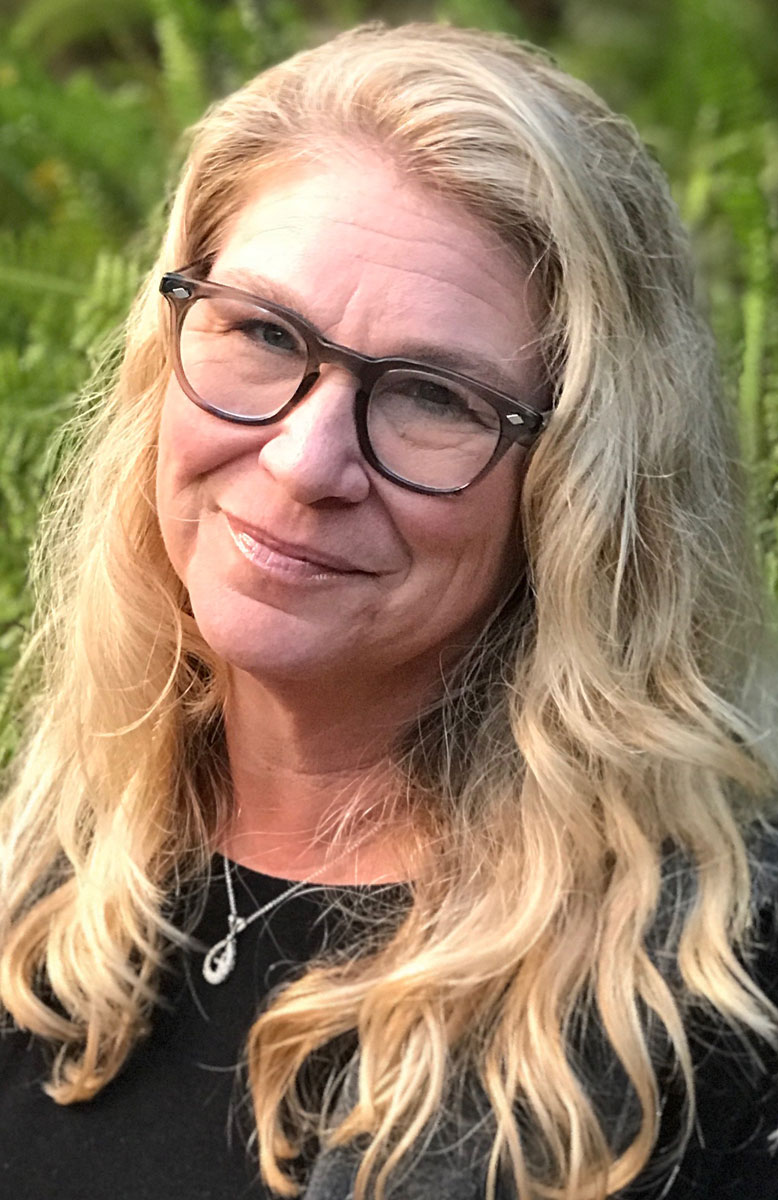 Barbara Wilson, MFT
LMFT31170
One of Barbara's specialties is working with couples. Barbara has an ability to understand the experience of both partners and then to help each understand the other's experience. It is her belief that this helps move the couple towards true intimacy rather than the confusion, conflict, frustration, or boredom that they have been living with.
Barbara also works with individuals who are struggling with addiction or dependency problems. She knows from personal experience how crucial it is to feel safe and understood. Barbara is best described as a real person in the room … warm, down to earth and direct.
While Barbara draws from psychodynamic, family systems and relational/humanistic modalities she is very flexible and collaborative in her work with adult individuals and couples in varying stages of life. 
Barbara received her Master's Degree in Clinical Psychology from California Graduate Institute and completed five years of training in the Psychoanalytic Psychotherapy program at the Institute of Contemporary Psychoanalysis. Barbara is a licensed Marriage and Family Therapist who has been in private practice for more than 25 years.
In her spare time, Barbara loves to spend time with her family … especially her grandkids! She also loves time with her friends, a good cup of coffee, road trips, reading and running.
Rob's approach to therapy borrows from many different schools of thought. He describes himself as an existential/humanistic therapist. This basically means that when we address our own anxieties of what it means to be a human being, and fully embrace ourselves for who we are, we live a more rewarding and authentic life. Rob believes therapy to be a place of growth, which ultimately stems from reflection and self-acceptance. Rob's role as a therapist is to be a helpful guide in the uncovering of a client's full potential.
Rob believes as individuals, we are influenced by society, culture, family, and a myriad of other expectations and experiences. Along the way, we acquire unhealthy messages that often get internalized and become a part of our consciousnesses. Working through these invisible barriers leads us to uncover our true selves, and life gradually begins to open up.
Rob's belief is that each client has the ability to work through obstacles that may bring them to therapy, and enjoy a fulfilling life. He approaches clients from the view that the answers to their problems lie within, and that therapy is a space in which being genuine and vulnerable leads to growth.
Rob graduated from Antioch University in 2007 and is a Licensed Marriage Family Therapist. He has been providing individual, couples, and group counseling in private practice, school settings, and group counseling centers for over 10 years. Rob brings a myriad of experience to his practice.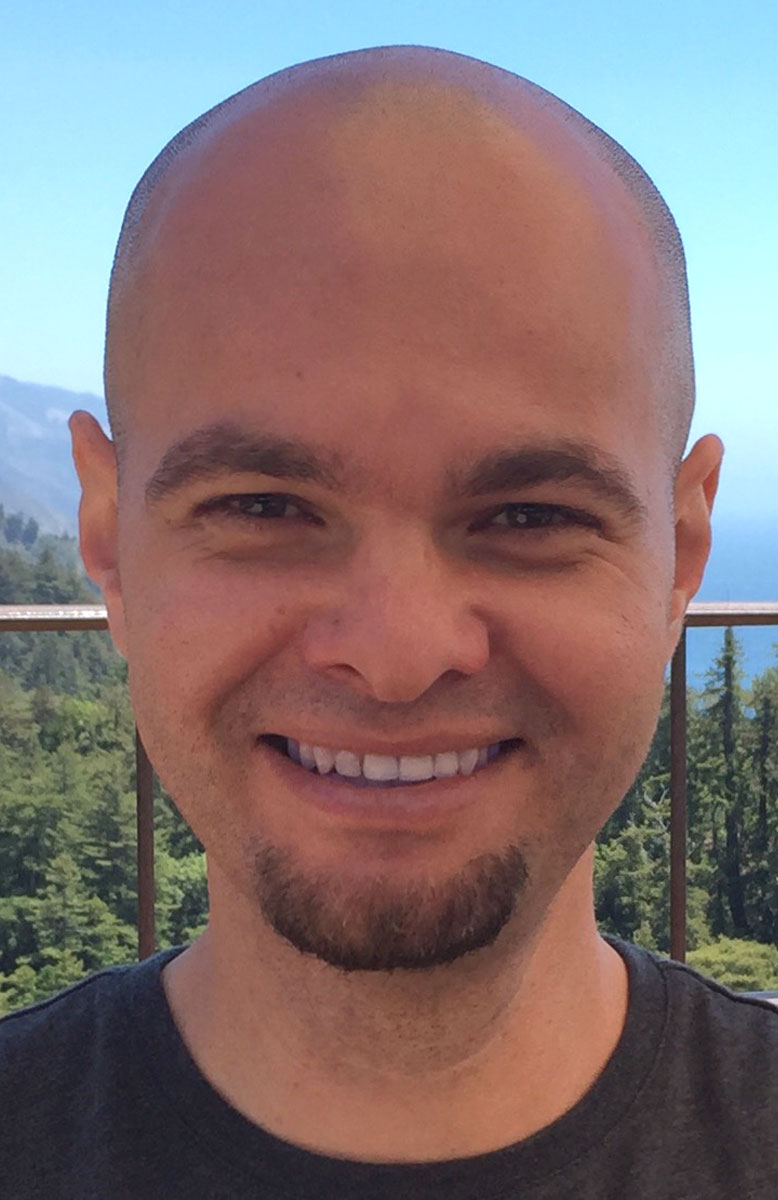 Gillian Marcus, MFT
LMFT42651
For over 20 years, Gillian has empowered clients to become the person they are meant to be. She believes therapy is a means to transforming one's life and enjoys the collaborative process with her clients in helping them work toward a more enriched and fulfilled life. With compassion, spirituality, and effective coping tools, Gillian helps her clients to draw upon their own resources and strengths to find their inner peace. 
Gillian's approach to therapy is eclectic as she draws on her different areas of expertise and interests. She has had extensive training in the theory of Cognitive Behavioral Therapy which is highly effective in helping change behaviors and habits that may cause distress to the individual. In addition, she is a Zen Buddhist Lay Practitioner, and brings the practice of meditation with spirituality along with psychology to the therapeutic relationship.
Gillian approaches each client as a unique individual, and believes it is her role to introduce and help her clients apply the guidelines and principles that will empower change, and create a more meaningful and joyful life. She believes the best outcomes for therapy are shaped by a sense of connection and trust in the therapeutic relationship. 
Gillian graduated Antioch University in 1999 and is a Licensed Marriage and Family Therapist. She has been providing individual and group counseling in private and group practice settings, recovery centers, and community based programs for over 20 years. 
Claudia de Garmo, MFT
LMFT43083
Claudia's goal as a therapist is to help her clients find ways to live more fulfilling lives while strengthening their ability to withstand life's inherent challenges. She believes therapy can help clients gain insight into how their past may contribute to current struggles and thus allow them to make changes in the present that can lead to more meaningful and contented lives.
Claudia views the relationship between therapist and client as an interactive and flexible partnership that provides the safety and support a client needs to be able to explore and address difficult issues. She understands, first hand, that personal growth can take place from life's inherent challenges. For that reason, Claudia is grateful to the ever evolving field of psychology as it continues to emphasize the importance of mindfulness, self-compassion and somatic/body awareness as tools to support traditional talk therapy and offset shame through curiosity.
As a therapist she has experienced great fulfillment helping her clients work through issues of addiction, co-dependence; depression; anxiety; shame; grief and loss; social discomfort; relationship conflict; loneliness; low self-esteem; mid-life crises; and fear of change. Claudia has a special interest in helping men and women who struggle with intimate relationship and romantic heartache struggles, including love addiction, partner betrayal, breakups, separation and divorce.
Claudia earned her Master's Degree in Marital and Family Therapy from Phillips Graduate Institute. She is a licensed Marriage and Family Therapist with more than 15 years of experience working with clients in private practice, as well as residential and outpatient addiction treatment settings. She has felt fortunate to have worked at several well respected treatment centers that gave her the opportunity to learn from clients who struggled with all forms of addictive/compulsive behaviors and the underlying issues that led them to self-medicate painful feelings. Further, she has been honored to be a part of their healing process in which they could ultimately live more healthy and fulfilling lives.
Rochelle Martirosian, MFT
LMFT 105116
As a Marriage and Family Therapist, Rochelle has a strong passion for providing guidance to individuals who are facing everyday life stressors.  Her specialty is working with children and adolescents who struggle with various mental health concerns - including anxiety, depression, building social skills, and strengthening impulse-control.
She specializes in working with children diagnosed with Autism and other pervasive developmental disorders
Rochelle has experience working with clients from various cultural backgrounds and presenting issues. She believes that building a strong therapeutic relationship is the key to motivating her clients to build new skills to further improve their overall daily functioning. Rochelle also provides her clients with the appropriate skills needed for emotional regulation, social skills and behavioral intervention training with their families.  She provides both psychodynamic and cognitive behavioral therapy for her clients.
Rochelle strives to create a trusting, warm and nurturing environment in which her clients can feel comfortable to fully express themselves in a safe setting.  All healthy client-and-therapist relationships are built on these foundations of trust and understanding, of which she greatly values. 
Rochelle received her Masters of Arts in Clinical Psychology with an emphasis in Marriage and Family Therapy from Pepperdine University in 2011. She has experience in providing services to children, adults and families in various settings including private practice, school-based and in-home services, where she provided both parent-training and created family behavioral modification programs to help with sibling and other family interactions.
Gillian Sacrey
Certified Usui Reiki Master
Gillian Sacrey has been studying energy therapies since 2002, learning from many masters locally and abroad.  She is a certified Usui Reiki Master, The Light Within Energy Medicine Master and an Instructor of Kundalini Yoga.  She incorporates several energetic healing modalities into her intuitive work with each client.
"The energetic and vibrational therapies I've learned have had a profound effect on my own life. I am healthier and happier on every level. They have helped me to deeply and effectively process current and past stress, trauma and illness. I am so excited by the improvement in myself and my family, including my animals, that it is has become a passion to share this work with others."
About Reiki:  Ancient cultures have long understood an unseen life energy flows through all living things which directly affects health and wellbeing. Modern science recognizes this as biofield energy.  Reiki is a technique to increase a person's supply of life energy. When your energy is strong, you feel empowered, can more easily deal with stress, can release trauma and are less likely to become ill.  Reiki is given through the hands of a Reiki practitioner with the client fully clothed. A Reiki session feels like a wonderful glowing radiance promoting relaxation, peace and healing.